Phil Ochs was an American topical songwriter, performer, and political activist who produced his most well-known artistic works during the 1960s and early 1970s. Some of his contemporaries include Bob Dylan, Joan Baez, Dave Van Ronk, Tom Paxton, and Peter, Paul and Mary. Ochs was born on December 19, 1940 in El Paso, Texas and was from both Jewish and Scottish descent. He has two living siblings: a sister, Sonny Ochs, and a brother, Michael Ochs, who also managed Phil for a short period in his career. Ochs was briefly married to Alice Skinner from 1962-1965 and they had one daughter, Meegan Ochs in 1963.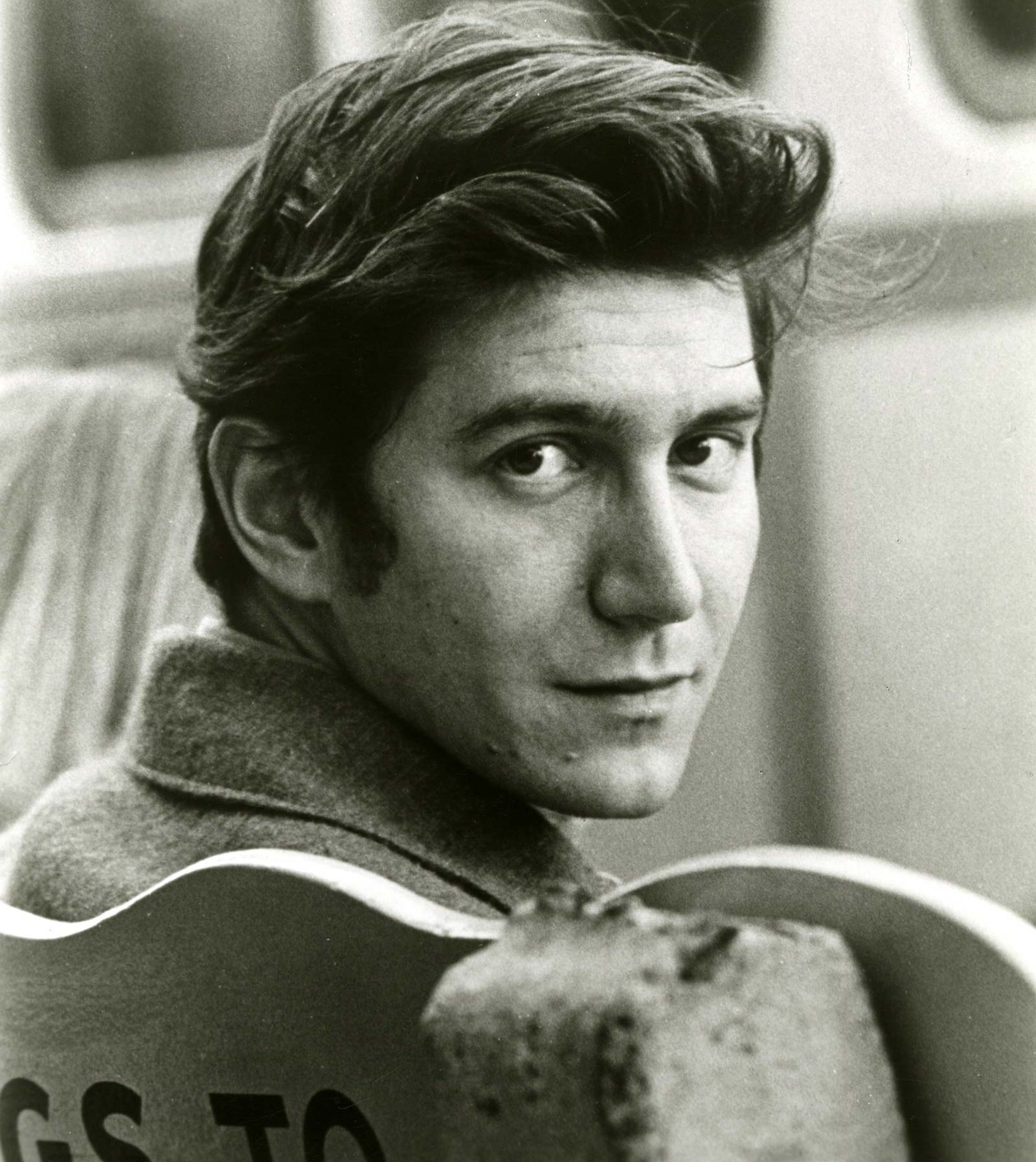 After graduating from Staunton Military Academy in Virginia, Ochs started his early adult life as a journalism student at Ohio State University. In 1962, one semester before graduating, Ochs left college to start his career as a singer-songwriter. He moved to New York and was especially active in the Greenwich Village scene and regularly contributed to Broadside Magazine and also wrote articles for several newspapers and magazines about folk music and other topics.
His political involvement with the Youth International Party (the Yippies) escalated into several successful staged demonstrations (political theater), his best known being The War Is Over rally in Los Angeles in 1967 California and a protest protest during the 1968 Democratic Convention in Chicago.
Ochs began a world tour in 1971, and along the way befriended Victor Jara, a Chilean folk singer and activist, who was later murdered during a coup d'etat in 1973. Also during this tour Ochs was attacked in Africa which left his vocal chords permanently damaged. After the end of the Vietnam War on April 30, 1975, Ochs began a decline into severe depression and developed an alter-ego, John Train, who appears in some of his writings. On April 9, 1976, Ochs committed suicide, by hanging, in his sister Sonny's home in Far Rockaway, New York. 
Ochs continues to be considered an instrumental part of the folk music scene of the 1960s and 1970s. Following in the footsteps of Woody Guthrie by using his art for social justice, he continues to inspire artists today.
Ochs' Albums Include (not included compilations, recordings by other artists, and singles, etc.):
All the News That's Fit to Sing, on Elektra 1964
I Ain't Marching Anymore, on Elektra 1965
Phil Ochs in Concert, on Elektra 1966
Pleasures of the Harbor, on A&M 1967
Tape from California, on A&M 1968
Rehearsals for Retirement, on A&M 1969
Greatest Hits, on A&M 1970
Gunfight at Carnegie Hall, on A&M 1970
Current Collections related to Phil Ochs:
Sonny Ochs Collection on Phil Ochs (email archivist for more info)
Ochs Family Collection (email archivist for more info)