On Friday, Sept. 22, the Woody Guthrie Center will host a conversation with legendary record producer and DJ, Arthur Baker. Baker will share stories about his experiences in the burgeoning disco, party and DJ scenes of the 1970s, from his interactions with disco music icons like Nicky Siano and David Mancuso to his groundbreaking production and remixing work with dozens of the period's major music artists.
Following the conversation, Baker will DJ a set in the exhibition space while attendees explore the gallery.
This event is presented as part of the center's current exhibit, "Love Saves the Day: The Subterranean History of American Disco."
DETAILS
Friday, Sept. 22 at 7 p.m.
Doors: 6:30 p.m.
Woody Guthrie Center Theater
102 Reconciliation Way, Tulsa, OK 74103
TICKETS
$15 Woody Guthrie Center members
$20 General Admission
ABOUT ARTHUR BAKER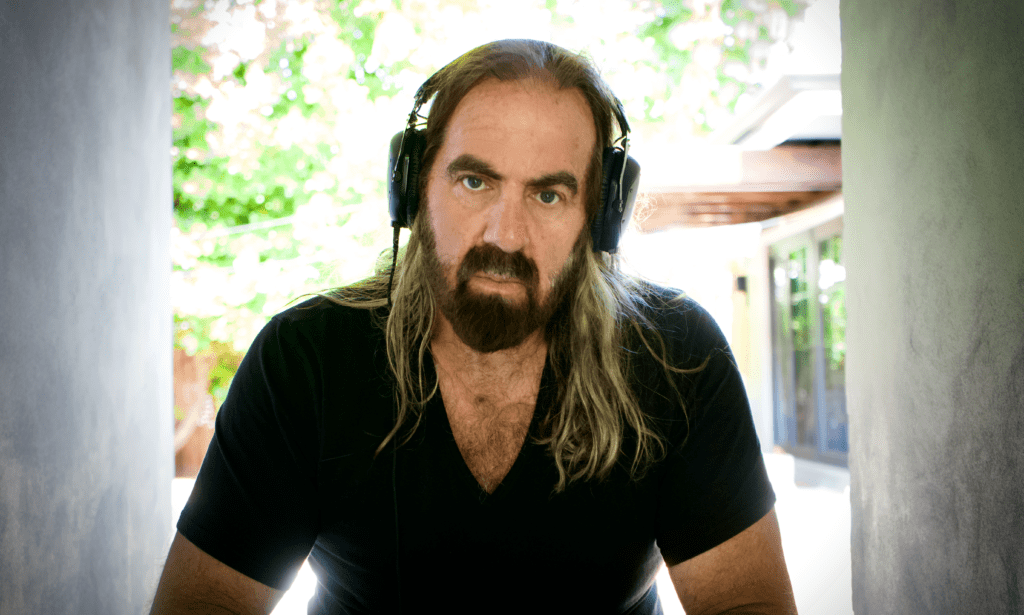 Born in Boston Massachusetts, Arthur Baker launched his musical career as a disco dj, started by spinning 45s, pre remixes and 12 inch disks, while quickly making his way into the recording studio, producing such classic disco as Northend's "Kind Of Life" and "Happy Days/Tees Happy" and TJMs "I Don't Need No Music".
He graduated to being among the most visible and widely imitated of the early hip-hop/house record producers, masterminding breakthrough experimentation with tape edits, sampling and synthetic beats on such records as "Planet Rock" (winning the Billboard Trend setter award in 1983), New Order's "Confusion", Rockers Revenge's "Walking On Sunshine", Freeez' "IOU", New Editions's "Candy Girl" and his own break dance classic "Breakers Revenge" from the Beat Street film.
Baker would go on to become an award winning DJ and music and film producer, producing and mixing such artists as Bob Dylan, Hall & Oates, Al Green, Bruce Springsteen, The Rolling Stones, Tina Turner, Diana Ross, Cyndi Lauper, New Order, The Pet Shop Boys , Fleetwood Mac and Hurts.
In 1985, with Little Steven Van Zandt, Baker organized and produced the anti-apartheid anthem "Sun City" by Artists United Against Apartheid. The United Nations Special Committee against Apartheid later honored Baker for: "…[a] high valuable contribution to the international campaign for the elimination of apartheid and the establishment of a non-racial and democratic society in South Africa."
Later productions- "Leave The Guns At Home" with Al Green (honored by the James Brady Committee), UK millennium charity record "It's Only Rock and Roll" by Children's Promise and 2010's UN Millennium goals record "8 Goals For Africa" also showed Baker's social consciousness
Baker music supervised/ produced tracks for such movies as Beat Street, Fried Green Tomato's, The Flintstones, Something Wild, Ferris Bueller's Day Off, Pretty In Pink, Listen Up-The Lives Of Quincy Jones, Life Less Ordinary and for such ads as Babylon Zoos Levi ad smash "Spaceman" and the Jona Lewie song "Kitchens @ Parties" for the IKEA kitchens ad campaign
Baker has also produced the music documentaries – "Finding The Funk" with director Nelson George for VH1 and 808 THE MOVIE with Atlantic Records & Apple Music, along with writing/ developing tv, musical theatre and film properties with Irvine Welsh & Jonas Akerlund , Micheal Holman and Don Letts.
Baker made London his home from 1996 to 2015, and owned such UK hospitality ventures as The Elbow Room pool bars, the Harlem Soul Food Restaurant and Psychedeli Chicken Concert Catering.
Arthur now lives in Miami and has taken to the city and its Latin rhythm strongly, collaborating with such local legends as MURK and Laz Casanova.
2018 saw Baker releasing tracks on such underground labels as Viva Records (Into The Groove with Steve Lawler), Crosstown Rebels (On A Mission with Rockers Revenge), and Wally Jump Jr & The Criminal Element's Just Can't Stop(Dancin') on his own Baked Recordings.
2019 saw Baker's production of Rocker's Revenge "What About The People" reach the top of the Trax Source chart, a re-release of the Slam Dunk'd disco classic No Price on Glitterbox/Defected Records, the Snatch records release of the Riva Starr/AB/Martinez brothers collab "Now Hand Clap", the Hifi Sean/Yam who edit of "Reachin" on Midnight Riot, Powerdress' "Constellations ", "Raise Your Hand" and "Feel The Music" on his Baked and a collab ep on Black Jukebox/Exploited with Laz Casanova, Oscar G & Tina B.
2020 saw numerous releases including a collab with Amine Edge, and a Criminal Element Orchestra track "Mi Mente", on Nervous;  the beatport number 1 collaboration with Armand Van Heldon and Chris Lake "the Answer",  a duo EP "The Awakening" with famed painter Jose Parla and a remake of the Steppenwolf classic "Born To Be wild" with Mistajam on New State.
2021 has seen baker djing for the Get Lost May Day Live stream and will see Baker releasing an ep – (Red, Hot & Baker- featuring Florence Welsh, Hugh Masekela and Watch The Duck) and a political punk disco album (Red Hot & Rage) with the RED HOT Label and a new single with Rockers Revenge ("You Can Do It")
Baker is also currently directing a documentary on Rockers Revenge along with completing their debut album.