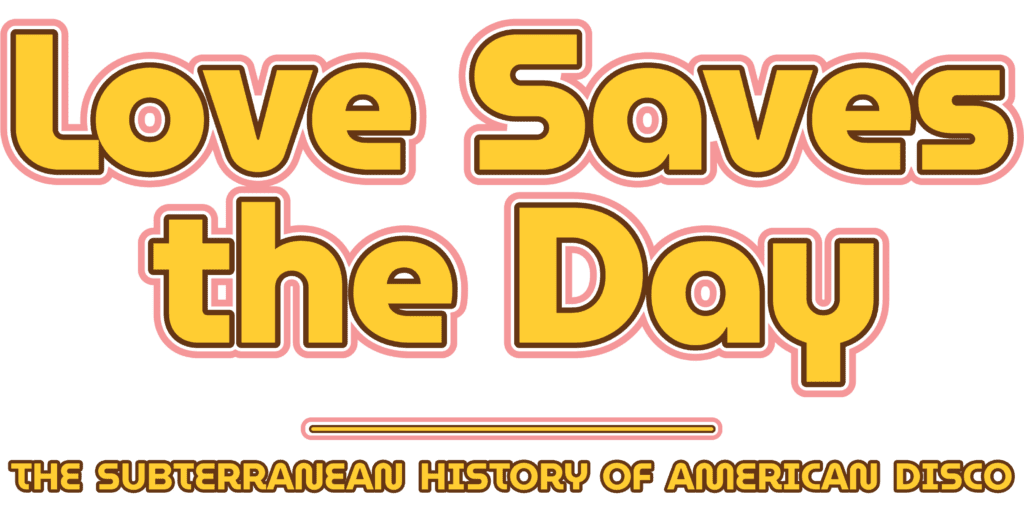 Now on view at the Woody Guthrie Center, the new exhibit "Love Saves the Day: The Subterranean History of American Disco" explores how the oft-maligned disco genre became a groundbreaking and joyous social movement.
Visitors to the Woody Guthrie Center have the opportunity to explore the rise of contemporary DJ culture in New York City and the pivotal role that women, people of color and the LGBTQ+ community played in the generation of a new form of music-making and melting pot social experience.
Co-curated by chloē fourte and Tim Lawrence, the exhibit features a unique experience in the form of a re-imagining of David Mancuso's Loft, complete with Klipschorn and La Scala speakers, a mirror ball, a ceiling of balloons and comfortable furniture. The exhibit also displays rare documentary footage from Nicky Siano's high influential downtown party, the Gallery, and archival footage of the July 1979 "Disco Sucks!" riot at Comiskey Park in Chicago, which marked the culmination of the anti-disco movement.
The private parties and membership-based venues such as the Loft and the Gallery increased in popularity throughout the '70s. By operating underground, they were able to sidestep restrictive cabaret laws that mandated universal closure times, allowing the parties to last well into the next mornings, sometimes even days long. The Loft and venues like it provided consistent and safe environments for their participants to explore new music, consciously crafting spaces that foregrounded dance, community and experimental sounds. The DJs fostered in the scene became the purveyors of the new sound, a music that was definitively more Black, more Latin and more gay.
"Loves Saves the Day" is on view from June 15 through Oct. 1.
The Woody Guthrie Center is grateful for its partnership with Klipsch Group, Inc. for this exhibition.
General Admission tickets which include access to this exhibit are on sale now.
Exhibition Track List and Guide
"These 35 tracks trace the beginning formations of an underground sound that percolated through New York loft parties and after-hours establishments in the 1970s. Starting with tracks that dominated the beginning of the decade and tracking through Disco's "demise" in 1979, this list, while incomplete on its own, serves as a roadmap to the wider trends and changes of the party- music sound, contextualizing important tonal shifts and rhythmic developments in the sound of the dance floor, while highlighting the importance that certain artists and trends represented to the scene and wider music industry.


Please use this list to guide your listening experience as you submerge yourself in some of the sounds of the decade's dance floors and New York's underground." — chloē fourte, co-curator.