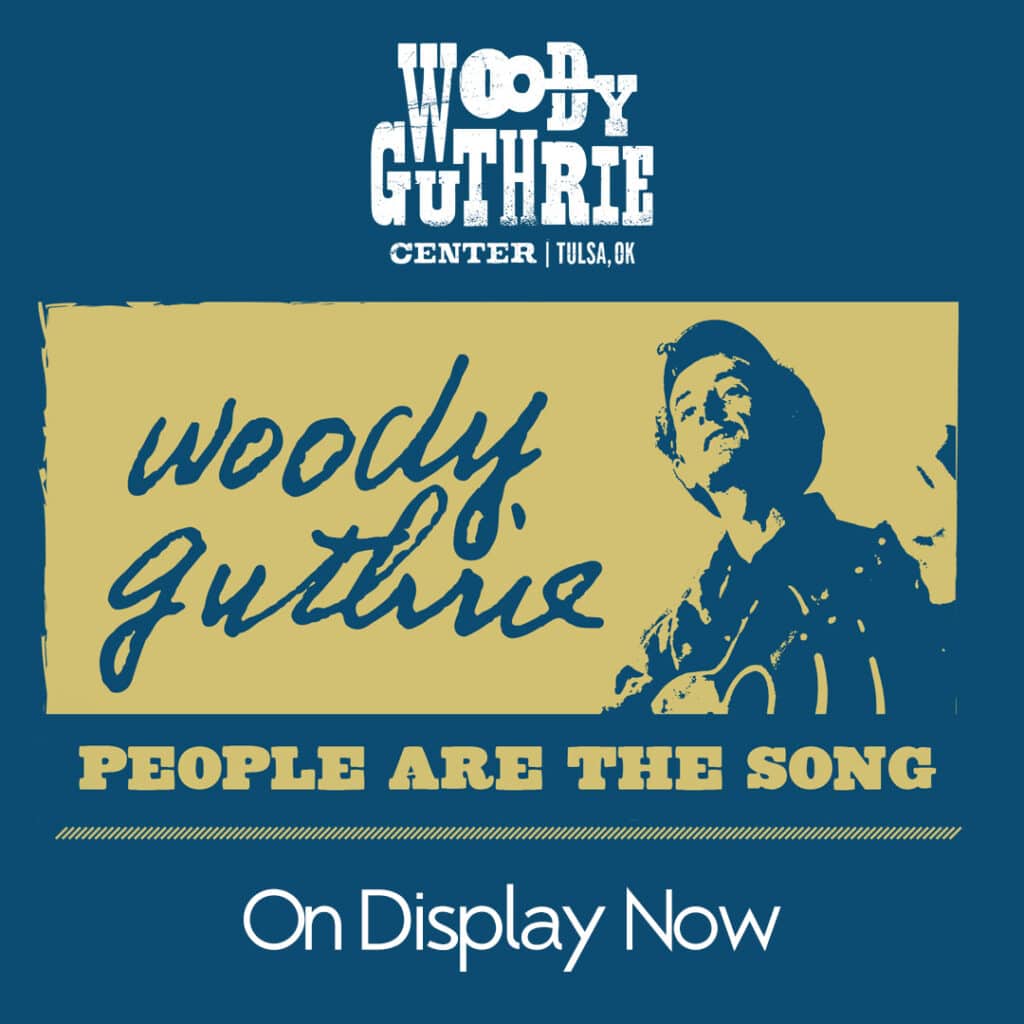 The Woody Guthrie Center® is now hosting "Woody Guthrie: People Are the Song," a special exhibition focusing on Woody Guthrie's songs, artwork and prose, all in tribute and reverence for the people in this world.
Utilizing the Woody Guthrie Center's vast collection and curated in collaboration with The Morgan Library & Museum, Woody Guthrie Publications and music historian Bob Santelli, the exhibit tells Guthrie's story through his own lyrics, poetry, artwork, prose, musical instruments, photographs and correspondence.
Two exclusive, never-before-seen Woody Guthrie oil paintings, created in 1938 and 1939, have now made their public debut within the exhibit.
Within "Woody Guthrie: People Are the Song" , the full body of his creativity—encompassing topics such as people, the environment, love, spirituality, family and racial justice—are on display.
General Admission tickets which include access to this exhibit are on sale now.

Note: for best listening experience while in the exhibition, please connect to the "WoodyGuthrieCenterGuest" Wi-Fi network on your mobile device.