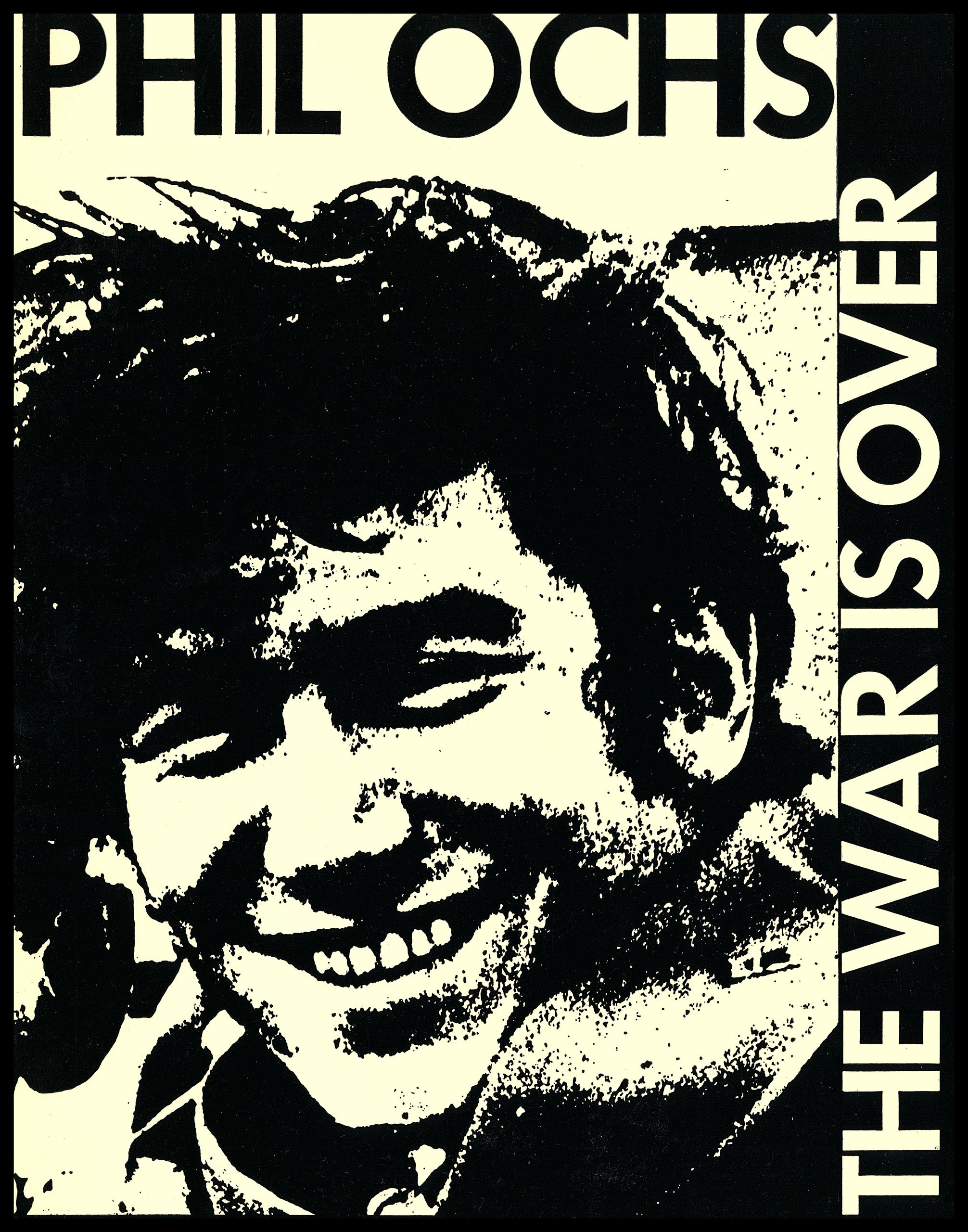 "Have You Heard? THE WAR IS OVER: Phil Ochs and the 1960s Peace Movements," curated by Theo Schefer, opens Sept. 20. This spotlight exhibit allows visitors to delve into the compelling narrative of Phil Ochs' music and activism. Visitors can explore the profound impact of Ochs' work through artifacts, photographs and memorabilia.
More about the exhibit
On a bright, sunny day in the Century City neighborhood of Los Angeles, thousands gathered to protest the policies of President Lyndon B. Johnson that had embroiled the United States in the war in Vietnam. At the same time, a much smaller contingent came together in a world of their own to call off the war "from the bottom up." This celebration of the war's timely conclusion, eight years before it would actually end, was orchestrated by singer-songwriter Phil Ochs. Like all of his songs, Ochs aimed for this piece of living theatre to make a positive point. As the conflict pointlessly dragged on, in spite of growing discontent from the American public, such a bold declaration reflected the inherent absurdity of the situation. Through stunts like these, Ochs embodied the swirl of emotions that defined the turbulent 1960s, from hope in the system's redemption to utter disillusionment. Centered on the musician's fervent anti-war activism, this exhibition weaves art with politics to explore a voice that spoke to the concerns of his generation. Drawing from material that spans from the start of Ochs' musical career to its end, visitors will engage with the creative spirit that inspired methods of protest like The War Is Over, the rallies themselves, and the mixed, often unsavory, outcome.
Highlights
Introductory playlist focusing primarily on Ochs' anti-war activism and artistic evolution

Rare, high-quality fo

otage of people coming together to celebrate the end of the Vietnam War (including potent interviews with Joan Baez, Harry Belafonte and other activists).

Includes philosophy toward topical songwriting and critical r

esponse.

Stunning images of political rallies and a nuanced overview of Ochs' activism.
About the Curator
Theo Schefer is the recipient of a 2023 Haverford College Summer Fellows program co-sponsored by the Hurford Center for the Arts and Humanities and the Center for Peace and Global Citizenship. Theo is a senior majoring in History and Museum Studies. He grew up in New York City (not far from Greenwich Village) listening to his father's '80s and '90s rock albums on repeat. His favorite artists include Green Day, Nirvana, They Might Be Giants, and now, Phil Ochs. Schefer spent time at the center as part of the Summer Fellows program, co-sponsored by Haverford's Center for Peace & Global Citizenship, the Hurford Center for Arts & Humanities and American Song Archives. Learn more about the Summer Fellows program
here
.