The Woody Guthrie Center® showcases items from the recently acquired collection of artifacts once belonging to Oscar Brand in a new pocket exhibition.
Often referred to as the "Dean of American Folk Music," Brand cemented a legacy of expertise and advocacy for the genre over an illustrious career spanning more than 70 years. As a musician, songwriter and producer, Brand created nearly 100 full-length records and wrote songs for musicians such as Doris Day, Ella Fitzgerald, Harry Belafonte, the Smothers Brothers and more. Adding to the list of songwriting credits, Brand also wrote the music and lyrics for several Broadway and Off-Broadway shows including "How to Steal an Election," 1968.
As the host of WNYC's "Folksong Festival," Brand's Peabody Award-winning radio show championed folk music and became a platform for fellow musicians such as Woody Guthrie, Bob Dylan, Judy Collins, Joan Baez, Phil Ochs, B.B. King, Emmylou Harris, Joni Mitchell, Peter, Paul and Mary, Pete Seeger and more. The radio show holds the Guinness World Record for the longest-running radio program with the same host.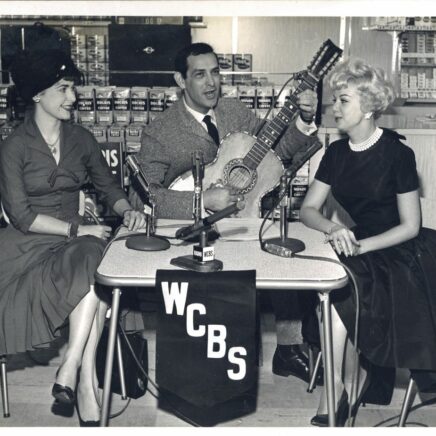 Curator's Playlist
Oscar Brand's understanding of the folk song is broad. It encompasses all styles, all instruments, all languages. Oscar Brand's folk songs are sung around campfires, in bars, on Broadway. These songs are new and old, traditional and radical. They make us laugh, cry, wince. Across these differences, these songs are drawn together by two major connective threads: 1. they are songs of the people, literally folk songs, and 2. in Oscar Brand's care, the chorus is going to make you want to sing. That's how folk songs survive. That's how Joe Hill and Woody Guthrie transmitted word of the union cause: working-class songs with catchy choruses. This playlist is an attempt to capture this definition of "folk song," highlighting the range of Brand's career. This isn't a definitive look at Oscar Brand or at the "folk song," just a peak into the song bag: