On Sunday, March 19 at 2 p.m., People's Poetry will feature readings from Phetote Mshairi, Claire Collins and Laurence Foshee. Come hear them share their work.
The poetry reading will be held in the Woody Guthrie Center theater. This event is free with admission to the Woody Guthrie Center on the day of the event.
---
About the Poets
Phetote Mshairi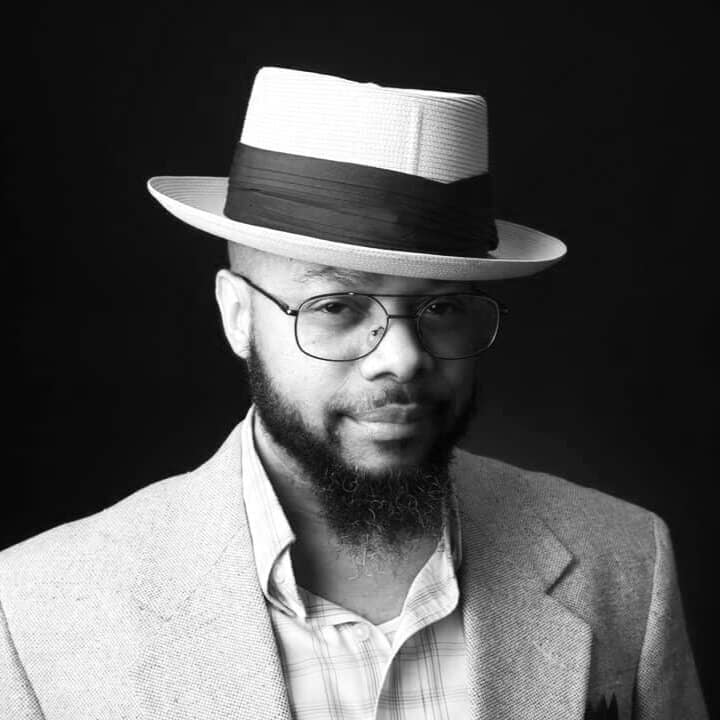 Phetote Mshairi is an entrepreneur (New Greenwood, LLC), author, publisher, songwriter, and educator from Tulsa. Mshairi is a Tulsa Artist Fellow, a member of the Poetry/Spoken-word Committee at Living Arts, and a mentor with 100 Black Men of Tulsa. Mshairi began reciting poems, scripture, and speeches as a young child at the Historic Vernon A.M.E. Church in Tulsa's Greenwood District and has been writing and performing ever since.
---
Claire Collins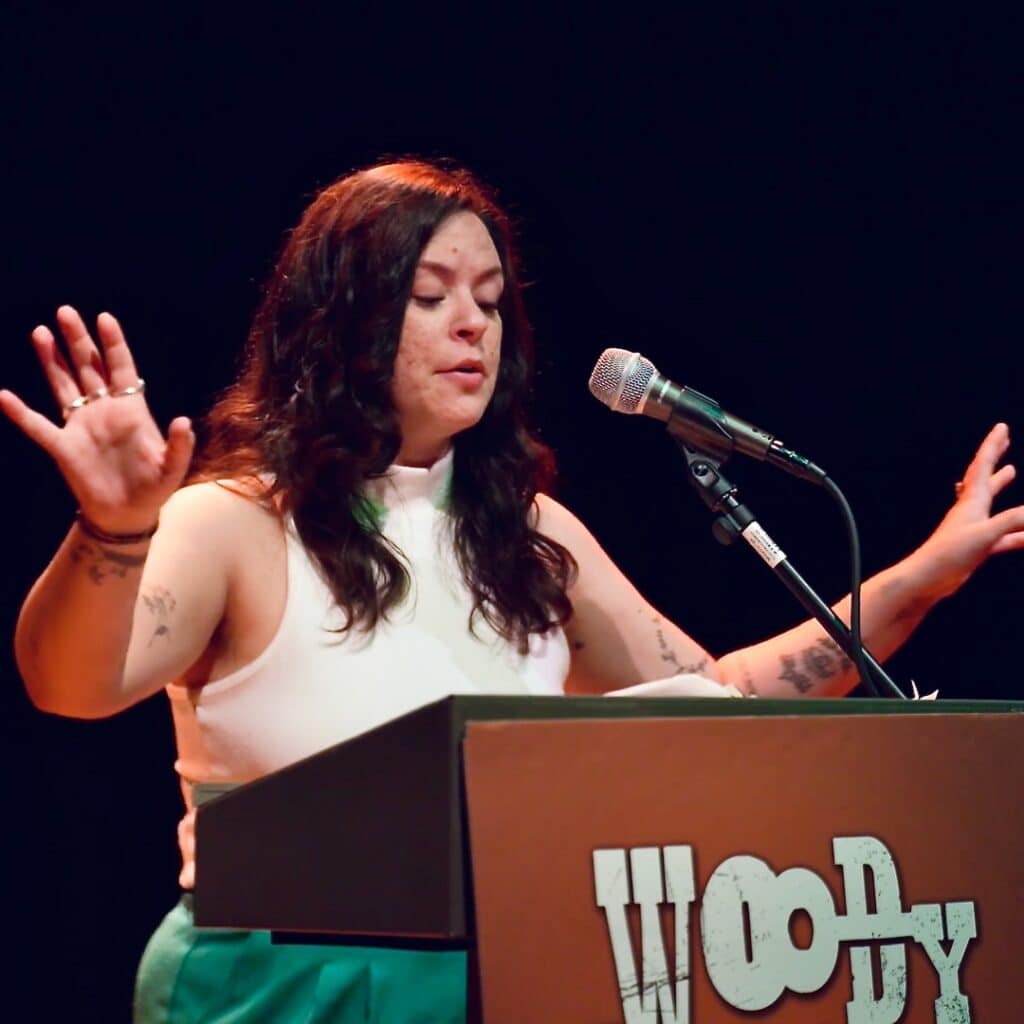 Claire Collins returns to People's Poetry on March 19. Collins is an actor, poet, and activist, and founder of Poetic Justice, an educational program within the criminal justice system. Their short film i love you like science, received the Linklater Award for Best Dialogue at Austin Arthouse Film Festival. As a non-binary artist their work celebrates not only their sexuality but their connection with the divine & the fluidity that allows for creation.
---
Laurence Foshee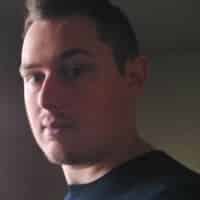 Laurence Foshee (he/they) is a published poet and short story writer. Their work has appeared in The Drabble, Dragon Poet Review, eMerge Writer's Colony magazine, The Tulsa Review, and elsewhere. Foshee won the Scissortail Creative Writing Festival's 2022 undergraduate competition with a nonfiction essay about his work in hospital patient transport through the entirety of the COVID-19 pandemic. Foshee's debut book of poems and short stories Trionfini was published with Oklahoma City's WJB Press in April 2022.
---
About People's Poetry
Woody Guthrie was an artist in multiple mediums. In addition to his music and paintings, Woody was a prolific writer, producing a bulk of poems, essays, short stories, and more.
Often called the "Poet of the People", Woody's writing was an important tool both for his personal self-expression and his life-long commitment to activism.
Woody Guthrie once wrote, "A folk song is what's wrong and how to fix it, or it could be who's hungry and where their mouth is or who's out of work and how to fix it or who's broke and where the money is or who's carrying a gun and where the peace is."
This bent toward repairing the damages of the world was at the forefront of his creative drive. People's Poetry carries on the legacy of Woody Guthrie and his writing while also highlighting the voice of today's poets who use their craft towards that same end: highlighting the injustices of the world and pushing us all towards a better world.